An Expert Look At Your Car Tyre Features Before Purchasing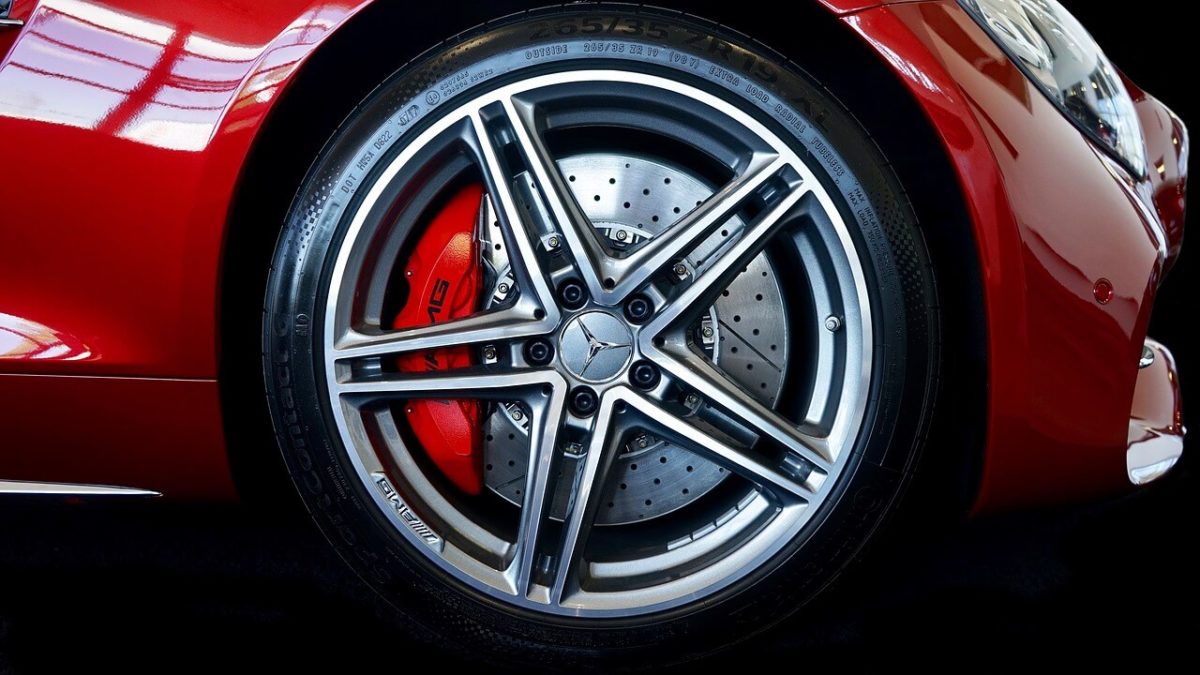 Car tyres play a very important role in ensuring a seamless ride. They ensure proper control while driving, a comfortable ride, and also help in enhancing fuel efficiency. Hence, it is very important to have a close look at certain aspects before purchasing your car tyres to make the entire process faster, easier, and most importantly more effective. Many of you may not have any idea of where to start. People who make the right decision and purchase the best car tyre for their needs are much happier with their car's performance. The wrong size or type of tyre can cause all sorts of issues. An important point to highlight here is that you must have an expert look at your car tyres and decide whether you need to replace a tyre or not.
Choosing The Best Fit Tyre For Your Car
While selecting new tyres for your car, taking an expert look is crucial as you need to choose a tyre that is the best fit for your car. For starters, it is a wise move to take the advice of the manufacturer. If you want to purchase car tyres online, keep in mind that the e-commerce portals usually provide limited or little information. Under such circumstances, you need to enquire for more information to be completely sure before committing with a final decision.
Look into your car tyres closely to find the most suitable tyres for your car by learning about the traction rating, tread wear, and weight limits amongst the several aspects. There are so many types of tires created for different very specific needs. For example, the owner of a commuter vehicle is surely most concerned with the long life of a tire. However; the owner of a sportscar typically wants a softer tyre that grips well in corners, braking, and acceleration but rarely has a long life. A Toyota Hilux 4×4 truck user that drives off-road will want a deep tread aggressive dirt tyre that grips well off the pavement. Big 4WD off-road tyres typically pick up dirt, stones, and other debris and can launch them in the air. So if your oversized wide tyres stick out beyond the truck's body, you need to consider installing fender flares on your 4×4 Hilux or other offroad truck. They effectively widen the body of the truck to cover larger tyres and contain any debris flinging off of them. If a truck is used for hauling, then the tyre's weight capacity is also crucial. As you can see, the type of driving you personally do has a tremendous impact on the type of tyre you need.
Avoid Refurbished Tyres
Although refurbished tyres look appealing as they are environment-friendly and pocket-friendly, they do not last for as long as new tyres. Therefore, spending a bit more on brand new tyres can certainly prove to be a better choice for you in the long run.
Getting the correct set of tyres on your car or truck provides optimum safety on the roads and is surely the right choice. You need to keep in mind that the cheapest tyres available in the market are rarely the best choice. So to give you and your loved ones the best protection while driving, it is well worth spending a little more for complete peace of mind. If you are unsure about your tyre condition and suitability, then please do ask a trusted mechanic to have an expert look at your car tyres.
Shopping Around
Shopping around for the most appropriate and economical deals makes a huge difference to the cost of tyres, and you can find yourself a considerable saving. Do a bit of research before making the final purchase. There will be several online marketplaces providing you with the best deals, and to crack the best deal you must have a closer look at the pricing. Shortlist the tyre models that are most suitable and compare the pricing. Visit a few garages nearby and research online to learn more about your requirements. You may come by some attractive discounts while ordering online. This can also save a considerable amount of your money and a lot of your valuable time. If you do buy online, you will have further expenses though; For one, you will likely have to pay for shipping. Also, you will need to pay a brick-and-mortar tyre shop to install and balance your tyres. So it is wise to find out what these expenses cost before you commit to buying tyres online.
While choosing a car tyre retailer, you need to ensure that the particular retailer is trusted and reputable and offers warranties for the tyres sold. The results of these inquiries while purchasing tyres can help narrow down your options making your buying decision easier. The warranty from a quality tyre manufacturer typically covers not only defects but also guarantees how many kilometres or years that the tyres will last. When you are comparing two similarly priced sets of car tyres with one brand offering a guarantee and the other not, then you should certainly choose the one that offers the best guarantee.
Car Tyre Maintenance
Simply choosing the best tyres for your car is not enough to ensure a long and safe life for your new investment. You also need to know how to maintain your tyres. Some major tips to follow while taking an expert look at your car tyres are listed below:
Know, monitor, and correct the inflation level or PSI (pressure) for your tyres
Follow a maintenance schedule including rotating the tyres
Avoid high-speed driving as well as unnecessary hard acceleration and braking
Keep the front end of your car or truck well-aligned all the time
Be sure to have your tyres correctly mounted and balanced by a professional
Check your tyres for damage and have them repaired or replaced as necessary
Whenever you feel anything unusual about the handling of your vehicle, including pulling, vibrations, or shaking, have an expert check it out without delay.
Conclusion
Taking an expert look at your car tyres while purchasing will help you make the best purchase. While buying tyres, you must find the most appropriate tread design, hardness, weight range, and size. This way, you get the right tyres to properly match your specific driving needs and the exact specifications of your specific truck or car model.