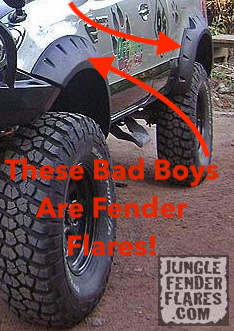 Important equipment that we took on a 6-month overland journey, and the one thing that we were missing
2018 was an amazing year for us at
Overlandsite
.
We drove over 35,000 miles over two big trips and improved some of our equipment between the two adventures.
-At the beginning of the year, we drove to Northwest Africa from central Europe (Budapest, Hungary to be specific)
.
-Our journey took us through the Atlas Mountains and the Sahara Desert. They were challenging to say the least.
-After completing the African rally we set off towards Singapore. That was a 20,000 mile trip on it's own and it took us 6 long months.
We drove a 2006 Toyota Land Cruiser Prado (Lexus GX470
equivalent
) and we equipped it with the obvious gear that we thought was necessary
.
We upgraded the suspension, installed a snorkel, and put an expedition roof-rack on top.
Our camping equipment was complete with an
ARB air-compressor
,
Engel fridge-freezer
, awning, gas stove and all the obvious bits and pieces that you'd think you'll need to camp throughout a 6-months overlanding journey
.
People often ask me what did we actually not take that would have been beneficial.
Well, as surprising as my answer is to many people, I wish we had equipped our truck with
"Fender Flares!
"

There were so many situations where we could have avoided damaging the side of our vehicle if we had fender flares
. And to go even further, they could have prevented some dangerous situations.
We were often driving on loose surfaces, and also got stuck in situations where our wheels were spinning
hopelessly
.
Fender flares would have prevented hazardous rocks and sticks from shooting alongside and past our vehicle
.
But let's elaborate on why
I think
fender flares are so important.
The Many Benefits of Fender Flares
Fender flares are accessories available for most 4×4 vehicles and SUVs. They mount to the exterior of your wheel wells to expand the width of your fenders. This is why they are also known as "wheel arch extensions". They are an aesthetically appealing add-on, but may also be a legal requirement if your vehicle has larger than standard tires protruding beyond the arch of the fender.
Why Use Fender Flares?
A dedicated off-road adventurer understands the benefits of fender flares. But, if you've never ventured beyond the pavement, you need to understand exactly why they are needed.
Their primary purpose is to prevent damage to the body of your vehicle, as well as others around.
This could come about when mud, sticks, rocks and other debris get caught in your tire tread and then get propelled out of the spinning tire
. This can happen a lot if you travel off the beaten path quite often. Lots of vehicle owners also use fender flares to hide rust or other damages on the body near the wheel well.
There may also be legal implications to not having fender flares installed on our vehicle
. For instance, a rock could get stuck in your tire tread when driving on a dirt road. It could end up cracking the vehicle's windscreen behind you when it flies out. Or it could injure someone on or near the roadside.
Although fender flares will cost you some extra money, they could end up saving you a lot in fines and other liabilities
. It is illegal in most places to have tires sticking out wider than the body of the vehicle.
Choosing the right fender flare type for your vehicle is crucial.
For instance, if you own a Toyota Hilux, you will need a different fender flare as compared to someone who drives a Tacoma or Nissan Frontier
.
There are specific fender flare options for the ZR2
Chevrolet S10 Blazer
and
the
Toyota Tacoma TRD
, but you can usually find the appropriate type no matter what you drive
.
Types of Fender Flares
Bolt-on fender flares aka "Pocket Style" are currently very popular as they are easy to install and usually offer the most extra coverage over the wheel

. And of course they have the hardware bolts mounted in the pockets in the face of the flare.

Extended fender flares add an extension over the wheel, but do not look as rugged as the Bolt-on fender flares

.

Street style or Slim fender flares give the vehicle a sleek appearance and

easily

attach to the inner wheel wells

.

OE fender flares are usually used to hide rust and other damage over the wheel well. They upgrade the stock appearance of your vehicle or replace damaged factory parts.
Fender flares usually come in sets of four for obvious reasons. Some manufacturers often sell them in pairs of two though. So be sure you are gettin the right number of flares by checking all the details with the seller.
It is also essential that you choose fender flares that are UV resistant. This ensures that the plastic won't dry rot over time and wear out before you
are done
with them.
The size of your fender flares also plays a vital role in the purpose it serves. If you want to use it as an accessory to spruce up our vehicle, then any size will do.
But, if you're going to protect your 4×4 truck from the damaging effects of rocks and off-road debris, then you need a set of fender flares that are wide enough
.
To be
legally
and
functionally
effective, they will need to extend out far enough to cover the wide tires sticking out beyond the steel body of the truck
.
Most fender flares are black but you can order different colors or get a set that can be re-painted to match the truck.
Finding the ideal set of fender flares to enhance your vehicle is
easily
accomplished when you know what you need them for
.
Jungle Fender Flares offer some of the widest available for many models, in particular the
Dodge Ram
.
So although fender flares make your truck look better, they are priceless when it comes to protecting your vehicle off-road
.