How Car Shipping Actually Works
Car shipping is a convenient way to get your car to faraway places, and it is absolutely necessary to get your car to islands such as Hawaii. It's one of the most cost-effective options there is and in this article, we will discuss the things you need to know about car shipping and how it works.
The process of shipping a car to Hawaii is probably simpler than you might think. However, there are several things you must learn about first.
Car Shipping Explained
Car shipping is a type of service that's available for people who want to ship their cars
statewide, nationwide, and even worldwide. Several companies offer such services to
individuals like you.
While some prefer to arrange it themselves, it is often better to use the services of shipping companies as they are better equipped to do so. Besides, it can help save you from a lot of stress and hassles.
There are different methods that can be used for car shipping. These include open auto shipping, enclosed auto shipping, and doorstep shipping. Let's have a brief look at what these different methods mean.
The open auto transport method uses an open carrier such as a trailer to move vehicles. On average, a single big trailer can carry around six to nine vehicles.
This method has proven to be the most affordable and also the most common among
customers. However, it can expose your cars to dirt, rock debris, and rough weather, though these damages are uncommon.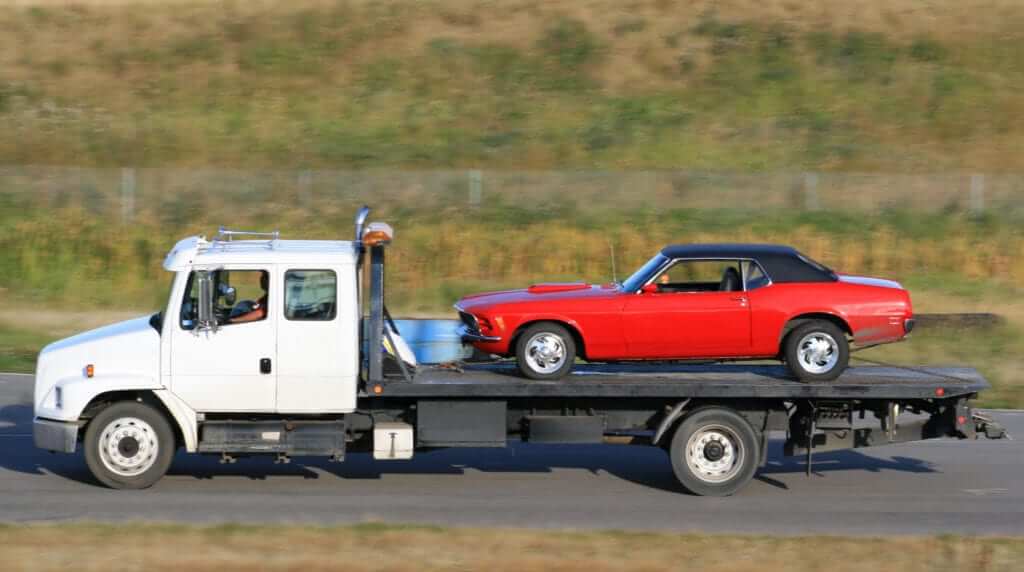 As for the enclosed auto shipping method, your vehicle is better protected and shielded
from rough elements. This makes it the preferred method for vintage, luxury, and classic
vehicles.
The last method is doorstep shipping wherein the vehicle is brought right to your doorstep. Of the three, this one is the quickest and easiest method available.
Now you might ask yourself the question, "How to ship my car to Hawaii?". Well, that's
exactly what we'll talk about in the next section. One thing to keep in mind is that you won't have to bother about these three methods of auto transport until your car gets to land.
The Costs of Shipping a Car to Hawaii
The cost of shipping your car to Hawaii is around $700 to $1200. However, these prices are
subject to change, and there are several things that can influence the price such as:
● The weight and size of your car: Heavier cars or big 4×4 trucks usually cost more to ship compared to the lighter and smaller ones.
● Current season: Shipping vehicles during the summer typically costs more since it is
the peak season for car shipping.
● Your destination: The cost of shipping your car is affected by the
distance of your destination, especially if you opt for doorstep shipping. Longer trips
normally cost more while shorter trips are less expensive.
● Extra fees: There could be extra charges for insurance, fuel, failed or rushed
delivery, and additional storage.
● Pickup and drop-off options: As mentioned earlier, door-to-door shipping is more
expensive than the pick-up option.
● Tips: This is an optional expense and will only depend if you choose to tip your
driver.
When to Expect Your Shipment
Again, there are certain variables such as traffic, weather, distance, and space that can
affect the timing of your shipment's arrival. On average, shipping a car to Hawaii will take
about four weeks. Most shippers typically give their clients the expected delivery date so they know how long they have to wait.
Paper Works Involved
We already mentioned earlier that the car shipment process is fairly simple, so don't expect
rigorous paperwork. Your landing bill is the most essential. This particular document takes
into account the condition of the vehicle before and after shipping. It also serves as
proof that your car was properly delivered.
You're also expected to provide documentation of the insurance company's terms and
conditions. However, keep in mind that some shipping companies will require an inspection
report, confirmation form, proof of identification, vehicle registration, and title.
To prepare your car for shipping, be sure to remove all personal possessions from its
trunk and interior. Try to minimize the amount of gasoline to reduce overall shipping weight. Leave the fuel tank a quarter full at most. Also, procure extra car keys to give to those in charge of the shipping.
You may also have your car waxed and washed to protect it against external elements
during the journey. Wax repels water, debris, and insects that could come into contact with the car during its transport. You can also take car photos as a form of visual evidence of its
condition before shipment.
These are all smart ways to get your car prepared ahead of its shipment and to guarantee
that it arrives in good condition.
Conclusion
Shipping your car to Hawaii can be less stressful if you work with the right company. Also, if your car gets damaged on the way, the shipping company's insurance will cover it. However, this only applies if the damage was caused by the negligence of the company or the failure of their shipping equipment.
We strongly advise you to inspect your vehicle for any damages after you reunite with it. The earlier you report any damage, the more chances you have at getting proper insurance coverage. Hopefully, this article has adequately answered any questions you might have
regarding how you can ship your car to Hawaii.