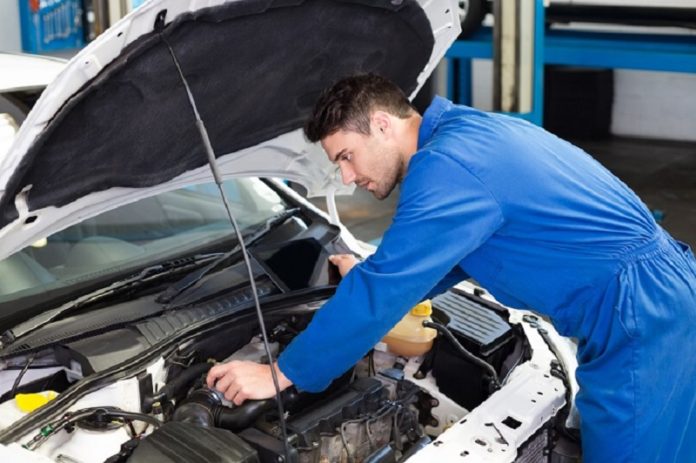 What Does a Diesel Mechanic Do?
These mechanics thoroughly disassemble diesel engines, replace any worn components, and reassemble them. A diesel mechanic can work on a large variety of vehicles. These engines are found powering buses, cars, 2wd and 4×4 pick up trucks, SUVs, transport truck, ships, trains, construction equipment and other vehicles. Mechanics use diagnostic tests to diagnose engine faults, then remove and replace damaged components. To prevent engine components from breaking down, mechanics who maintain engines may inspect water-cooling systems or clean air and oil filters and different maintenance parts. Because diesel engines are costly to repair, it is better to carefully maintain them to prevent any major issues.
Interesting Facts About a Mechanic's Work with Diesel Units:
The engines in these commercial vehicle are typically replaced at regular intervals, such as when it has been driven for a specific number of miles or operated for a certain amount of hours. Depending the vehicle use and the engine size, these numbers can vary drastically.
On public transit authority buses, a diesel mechanic regularly inspects the coolant system, changes oil, and replaces air and oil filters as part of a very regular maintenance schedule.
A diesel mechanic undergoes safety training in his early education and begins learning about locomotive mechanical systems and maintenance.
Throughout their training period, they get additional in-depth instruction in a multitude of mechanical systems.
After that, they get formal classroom and hands-on training as an apprentice diesel mechanic throughout a three-year apprenticeship.
They learn to perform particular activities under the supervision of a journeyperson.
As their careers evolve, the railway and other industries embrace new technologies. The mechanic will do additional training courses to continue updating their qualifications.
A day in the life of a Diesel Mechanic
A diesel mechanic visits with clients and evaluates repair orders to determine what work is needed. Aside from the engine itself, brake systems, gearboxes, engines, steering mechanisms, and other vehicle components are all inspected. They typically use checklists to guarantee that all key components are inspected. To identify mechanical or electrical equipment, they review and interpret diagnostic test data.
Smaller diesel-powered equipment, such as personal cars and pick up trucks, construction equipment, and generators, are serviced by these technicians. This sort of mechanical work is typically done in a repair shop, conducting work for private clients. A diesel mechanic is responsible for performing routine maintenance and repairing or replacing defective parts, components, or other electrical or mechanical equipment. Their responsibilities include using hand tools, power tools, machine shop equipment and laptop computers to troubleshoot, diagnose and alter engine systems. They will test drive the vehicle to ensure that it is in good working order and that all repairs have been completed to the customer's satisfaction. The majority of diesel service mechanics work full-time, with overtime and night-time hours possible.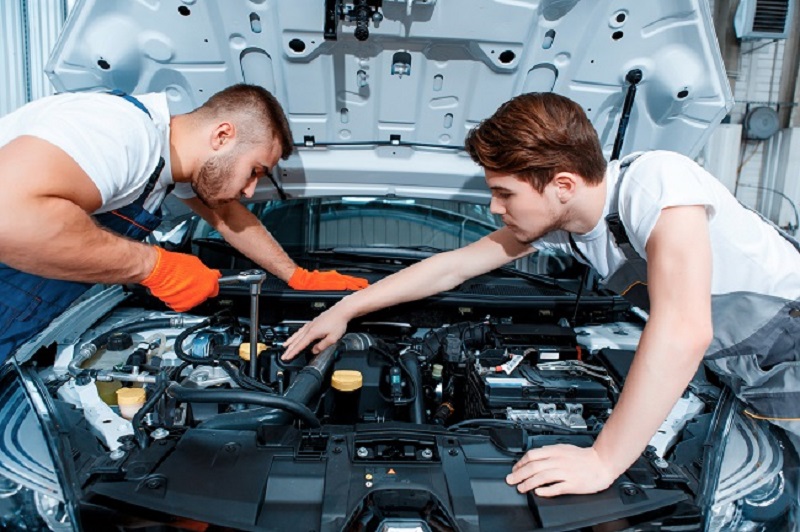 Why Should You Hire a Diesel Mechanic?
With the advent of modern diesel technology, fuel efficiency and emissions have improved over the years, making diesel engines more attractive to private car owners. This change has increased the demand for trained diesel mechanics.
Diesel service technicians who maintain and repair these engines are commonly known as diesel mechanics. They are capable of dealing with different types of problems that can be encountered with such engines and the other issues that can occur in the vehicle. They can also repair the electrical components of the car and change other non-engine-related spare parts as necessary. Diesel cars are preferred by many people mainly because of their lower fuel consumption. These passenger cars also need maintenance too though. To get the best fuel economy you need to have your car serviced regularly by reputed diesel mechanics. They need to not only check the engine but also the fuel injection system to keep your operating costs low.
 Reputed diesel mechanics have computerized tools to detect the problems of your car and they can easily identify any issue with your car within a short time. Regular maintenance is absolutely critical to maximize the lifespan of your car. Visiting these mechanics on schedule should prevent you from having any downtime with your car. It will also help you avoid having any major mechanical failures that are expensive to repair.
 Diesel mechanics need to understand the value and functions of the vehicle's electrical system, engine, and all of the car or truck's many working parts. They don't only use large, complicated and expensive repair equipment. They are also comfortable using more basic and common hand tools such as pliers, screwdrivers, wrenches, sockets and ratchets, to name just a few.
A skilled diesel mechanic can assist in protecting diesel equipment while also boosting its efficiency and ensuring it's productivity. To maintain and prolong the life of diesel equipment, the correct individual must be chosen. A diesel mechanic should be able to do the following work:
Perform major and minor trailer and vehicle repairs on site as well as in a shop.
Do routine car maintenance such as tire rotations, inspections, and oil changes regularly.
Maintain shop cleanliness while managing parts and spares inventory levels.
Store the customer's cars, trucks or other diesel equipment safely and securely.
Makes sure all damages are fully repaired before handing the diesel machine back.
Choosing between a full-time diesel technician and a freelance diesel mechanic:
It's important to consider the sort of assistance you need when selecting a diesel technician. Employing a full-time diesel mechanic makes sense if you require constant diesel engine maintenance and repairs for your fleet of cars or a repair business with a steady stream of clients. With a diesel technician on hand, you can plan the service with confidence. If you don't have enough diesels around to need daily maintenance and repairs, you may be better using a freelance diesel technician.
Large machinery and heavy transportation vehicles such as semi-trucks these days rely on the workhorse diesel engine to provide their power trouble-free for a long time. Diesel has great efficiency and durability thereby; diesel engines have become the standard in powering different types of trucks and other heavy vehicles. Locomotive and heavy equipment including bulldozers and cranes, are also powered by diesel engines these days. Many other transport vehicles such as commercial boats, passenger vehicles, pickups, etc. also use diesel engines for better performance and efficiency.
Freelance or contract diesel mechanics might be a cost-effective choice for a firm with just a few diesel mechanic requirements. If you simply don't require diesel repairs daily, then this is a good option. It's also a wise choice for firms that use diesel equipment on a seasonal basis. You may engage a contractor to keep up with the workload during your busiest season rather than paying a full-time mechanic all year. It is better to choose a firm who have appointed a highly experienced diesel mechanic.