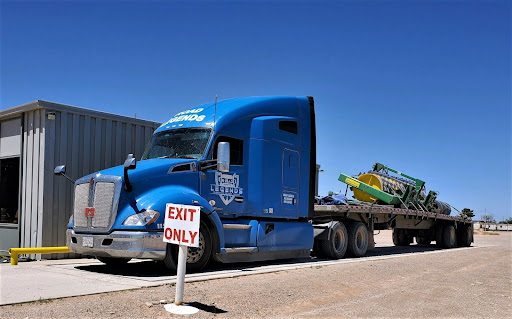 It is no surprise that businesses, industries, and organizations of all kinds depend on fleets to supply goods and services, yet no two fleets are alike. Some businesses rely heavily on one type of vehicle. Others have a varied fleet for both customers and employee use. But what exactly is a commercial fleet? It is the combination of vehicles that a company owns or leases further for commercial use.
Types of Fleet Vehicles
There are a lot of different types of fleet vehicles. Some examples include taxis, delivery trucks, vehicles for rent, school buses, or trucks for business operations. In this post, we will talk mainly about the different types of big and small trucks for your fleet business.
Popular Types of Small Fleet Trucks
Businesses use small trucks for many operations throughout the supply chain. Let's start with a list of different types of small trucks for your fleet business:
Commercial SUVs
More and more working professionals are choosing SUVs nowadays. They are a perfect substitute for conventional commercial trucks. The adaptability of an SUV's interior gives it an edge over both trucks and vans. In many sectors, SUVs are the standard choice for personnel transporters. It's typically more cost-effective and expedient to transport everyone in one vehicle. You save a driver and the wear and tear on a second vehicle. Getting your crew to the job site has never been more affordable with a full-size SUV's seating capacity of eight or nine individuals. SUVs are available from very rugged to extremely luxurious. The 4WD models can be very capable off-road too.
4×4 Vans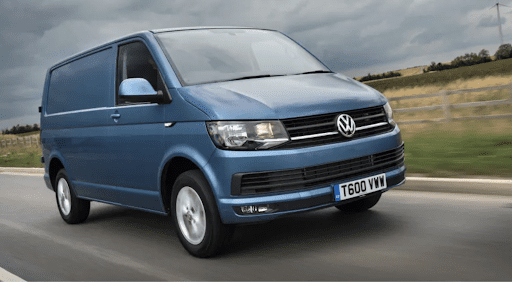 Several vans have 4-wheel drive for when you require greater traction. The majority of them offer complete traction options. 4x4s will be much safer on road in slippery conditions. They also enable you to venture off-road! You can rock crawl in Utah, hit the slopes in Colorado, or drive on the sand of Baja California.
Light Duty Pickup Trucks
The light duty or compact truck is frequently used by local tradesmen like electricians. These trucks feature small cargo bins, shorter wheelbases, and smaller engine sizes.
Additionally, the interior of these vehicles is similar to that of a mid-range SUV. Furthermore, these small pickup trucks can carry a lot of cargo but their suspension limits them from carrying really heavy loads. They do however make excellent small- to medium-sized boat and trailer towing vehicles.
Mid-Sized Pickup Trucks
Mid-size trucks are the most popular pickups used worldwide. Toyota pick ups are the top seller. This is as a result of the exceptional balance between size, power and option available in this truck segment.
As a result, different people use them for various things. Because of their size, agility, and maneuverability, you can easily park these pickup trucks in home garages. Although being small, these pick up trucks can be relatively powerful. They easily carry out daily tasks, have space for the family, and include a cargo area. These trucks are also available with a 4×4 option! This exciting feature has both practical and recreational uses. These pickups successfully off-road to some of the world's most remote areas.
Heavy-Duty Pickup Trucks
These pickup trucks are in a different league altogether. They typically have enormous engine displacements. Additionally, these heavy duty truck's suspensions allow them to tow larger weights than regular pickup trucks. Their excellent towing capacity makes them popular with fifth-wheel or caravan owners. And naturally, they can haul commercial loads such as heavy equipment. These are also available with 4WD options.
Compact Tractors
Twin-axle small-size tractors are what we call compact tractors. Homesteaders and smaller farms typically employ them to carry out similar activities to big tractors, but on a smaller scale.
Compact tractors are more efficient and adaptable than a two-wheel, single axle tractor, but they have a limited range of implements they can tow.
These smaller tractors are frequently employed to maneuver between trees in vineyards, fruit, and nut farms in order to harvest and maintain the trees. They often perform light-duty work on farms and pull trailers.
4-Wheel Drive Tractors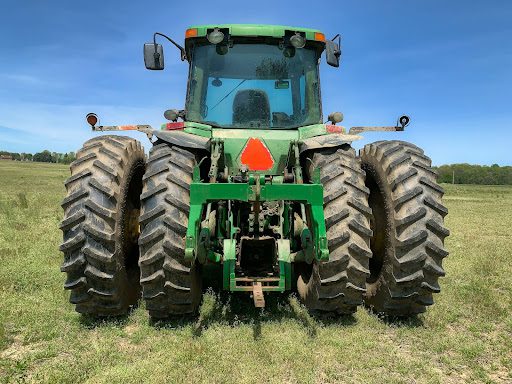 Large tractors with four driving wheels are typically utilized in locations with very muddy or soft fields. These are used on commercial scale operations. They perform a variety of jobs on the farm including ploughing, harrowing, leveling, weed management, and harvesting. They are usually larger than most other tractors.
These tractors have larger front wheels than other tractors that can be used as drive wheels in conjunction with the big rear wheels.
2-Wheel Tractors
Two-wheel tractors are single-axle tractors that the driver controls and steers while walking behind them. Small hobby farms with minimal land and no need for heavy equipment often use two-wheel tractors. These little tractors do for a variety of tasks, such as planting seeds and harvesting crops.
Popular Types of Big Fleet Trucks
A lot of organizations buy or lease vehicles for delivering goods or other business operations. Let's now get into a list of different types of big trucks for your fleet business:
Dump Trucks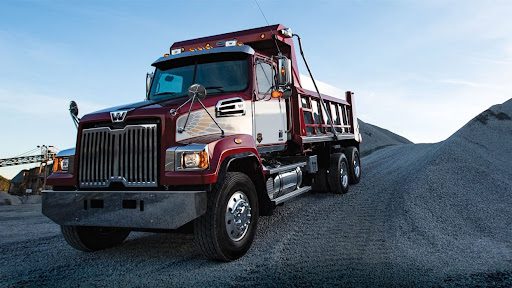 Roofers, building contractors, and landscapers frequently utilize dump trucks to move loose materials. These loads often consist of sand, stones, dirt, rock, wood chips, and more. We call these vehicles "dump trucks" because a hydraulically lifted bed literally empties, or dumps the load of the truck onto the ground. Dump trucks come in a variety of designs. You commonly see straight dump trucks, side dump trucks, transfer dump trucks, and more.
Box Trucks
The most common truck used by fleets is the box truck. It is also known as a straight truck or cube truck. They can be anywhere from 11 and 25 feet long, having cube-shaped cargo spaces, and an easily rolled-up rear door. These trucks are typically used to transport furniture or equipment.
Garbage Truck
Waste management businesses, eateries, and other organizations that generate a lot of trash use garbage trucks. Tailored to the needs of the organization, a new garbage truck commonly cost anywhere from $200,000 to $350,000 or even more. The most expensive garbage trucks have the ability to compress the trash.
Recreational Vehicle
A motor vehicle or trailer with living space intended for accommodation is a recreational vehicle. For short, people typically call it an RV. Over time, the recreational vehicle has grown in popularity. Any motorized (drivable) truck or non-powered (towable) vehicle with a living space is a recreational vehicle. People use them for outdoor activities such as camping and traveling.
Tank Trucks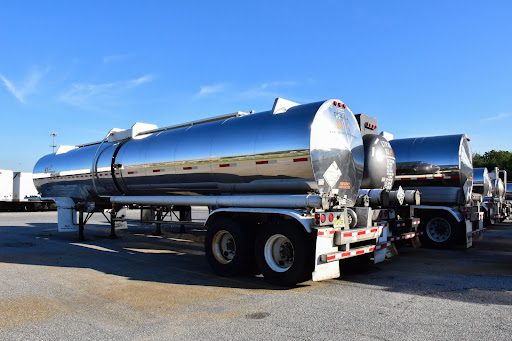 Long-distance liquid or gas transportation is done with tank trucks. Also known as Tankers, they transport huge volumes of liquids for commercial use. They have a capacity of between 5,000 and 12,000 gallons. Petrol, water, concrete, fertilizers, milk, and pressured gases are among the most common items transported by these cylindrical trucks.
Refrigerator Trucks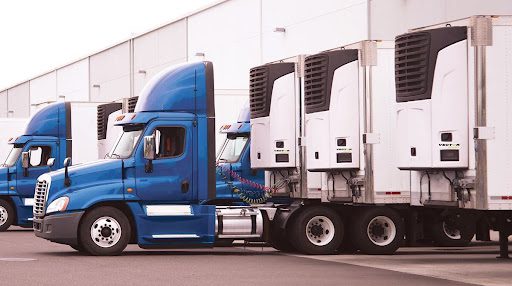 Any business that needs to keep it's products chilled uses a refrigerated truck. These refrigerated vehicles are frequently used to transport vegetables, dairy, meat, pharmaceuticals, and even biological material. The trucks' interiors maintain their frigid temperatures for hours because of a carbon dioxide flow.
Semi-Trailer Trucks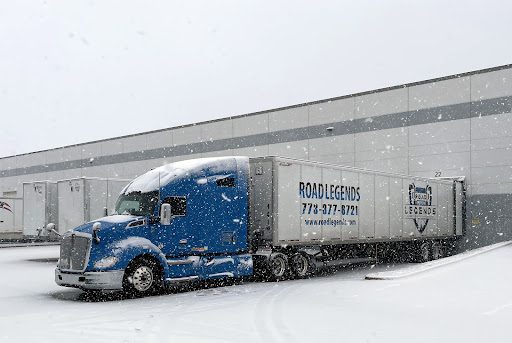 Another common type of fleet truck is the semi-trailer truck, often known as an 18-wheeler, a big rig, or a tractor-trailer. They come in a variety of sizes and configurations, including flatbeds, side lifts, vans, reefers, tankers, and more. These trailers are typically used to transport freight throughout the state, including automobiles, equipment, building supplies, and more. The powerful tractor unit pulls these heavy trailers.
Tow Truck
Small towing businesses frequently invest in tow trucks as their main mode of transportation. Typically, unauthorized vehicle removal from private property or vehicle impoundment due to parking infractions is how tow truck services function.
How to Choose the Best Truck for Your Fleet Business? You Must Consider:
Repair and Maintenance Costs
Do your analysis on the anticipated costs for a vehicle's routine service requirements, parts, and labor. Maintenance may be an expensive part of truck ownership. Verify the warranty's coverage to make sure it also covers anticipated repair costs. For monitoring fleet efficiency, maintenance, and costs to assist guide future decisions, fleet maintenance software can be extremely helpful. Routine maintenance needs, materials, and labor costs can build up to absurd sums. Make sure you review all the warranty information. Pay attention to the section that explains how the manufacturer or dealer is meant to cover the cost of anticipated repairs.
The Needs of Drivers
You must also consider the operator's or driver's needs. They may spend a lot of time traveling, sometimes across dangerous terrain. A manufacturer should be able to show drivers how the vehicle works and prove that it is suitable for them. As an inclusive workplace, you must take into consideration any unique needs of your drivers. According to research, drivers who don't like their supplied vehicle may abuse it in hopes of getting a better one more quickly. Make sure the vehicles you are thinking about have modern automation capabilities. The safety requirements must be in accordance with your company's safety policy.
Consider comfort during your choosing process if your drivers spend a lot of time in their trucks. In the end, it's important to allow your drivers some discretion; find out what they want from a fleet vehicle and strive to make that happen.
Operations and Usage
Take into account your objectives and operational details. Then, pay attention to the vehicle's performance and effectiveness. You must be sure that they meet the specific requirements of your fleet business. Determine whether the truck's main use is for long interstate trips, city driving, or other specialized tasks like off-road work. Fuel economy and durability are important considerations. For instance, a strong truck that doesn't use a lot of gasoline on lengthy drives would be something to think about. Consider downsizing if your organization doesn't require large trucks. Lessening un-needed heavy vehicle use will directly save on your fuel costs.
When using your fleet of trucks to move goods, take into account both the size and weight of the cargo being moved. Select the truck that is most suitable for the job. You might need a small truck with big weight capacity for a heavy load. Or a large but light shipment could need a lighter vehicle with a huge cargo space. Keep in mind that you might require upgraded features. GPS tracking systems better track your fleet and alarm systems help protect company property.
The Size of the Fleet
So you have determined all the vehicle specs and taken into account the safety and comfort of your drivers. Now you must concentrate on the size of your fleet and it's anticipated expansion. Examine the potential for your fleet to grow with the success of your business. The requirement for purchasing or leasing more trucks is necessary if you intend to increase the number of field operators or the volume of goods shipped. Planning for the expansion of your company's fleet should be strategic and aligned with your objectives for overall business growth. Take into account any plans for growth or potential expansion to new markets. Moving into new places may result in your vehicles getting more or less mileage.
Cost
Cost is undoubtedly one of the most crucial variables. Do your research on residual values, maintenance and fuel costs, finance costs, tax loads, and leasing costs. Comparable models from different manufacturers may have a cheaper sticker price but have more expensive maintenance and parts costs. By taking into account usage, future business projections, driver comfort and safety, you may significantly reduce fuel consumption and the cost of maintenance.
Wrap Up!
Businesses of many sizes and types use commercial fleets for the use of their operations. Some organizations set a contract with commercial fleet service providers for fleet management and maintenance. This can save them a lot of time and simplifies projected cost estimates. It gives them access to knowledge, competence, and advantageous leasing terms. Outsource commercial fleet services to cut costs while increasing the effectiveness of your company's fleet. Outsourcing your fleet management could be a very wise decision for your business, whether you are on a budget or just want to focus on other areas of your operations.
Author bio:
Gjorge Stinikliev has been in the trucking business since 2011. He was in charge of the day-to-day operations of the transport department. Since 2017 he has been leading a team of recruiters & managing daily recruiting and hiring decisions at Road Legends. He is also directly involved with the company's growth strategies on a daily basis.