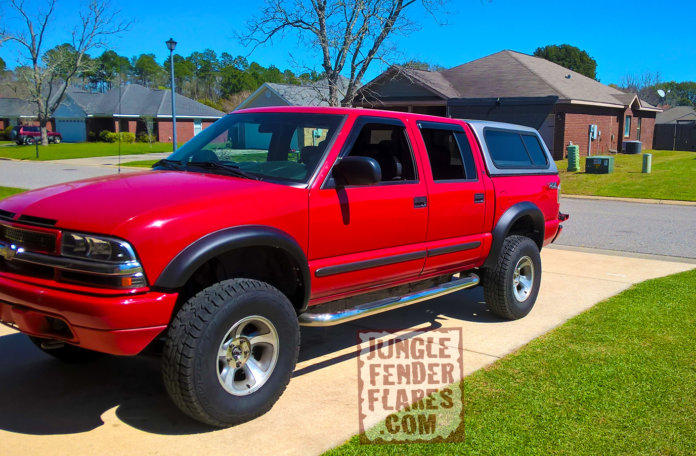 Check out how awesome this Chevrolet S10 ZR5 Crew Cab looks with our ZR2 style Fender Flares installed!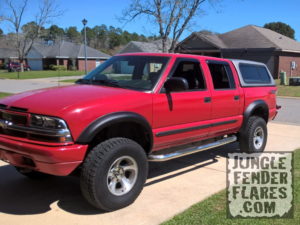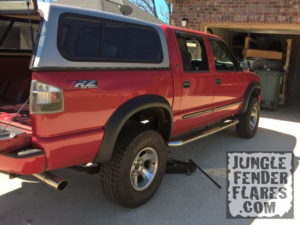 If you didn't know that Chevy never made a ZR2 version of the 4 door Crew Cab S10, you would certainly think this is one of them! These Fender Flares look just like those found on ZR2 models. And with these big beefy tires, lift kit, and not to mention the stickers, it looks like a full-fledged ZR2!
ZR2 Style S10 Crew Cab & Blazer Jungle Fender Flares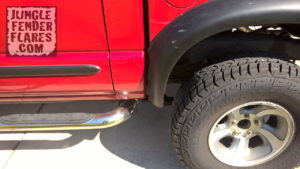 We made these fender flares to fit the regular (non-ZR2) 2 door Chevrolet Blazer and S10 pick up, as well as the GMC Jimmy and Sonoma. On the Crew Cab model, these front fender flares are a direct fit. The rears however just slightly bridge the gap between the bed and the cab on this 4 door pick up. Click the photo to have a closer look. It isn't perfect but it looks pretty darn reasonable if you ask me! Brandon installed these as they are and did not modify them at all to fit so nicely. They will also fit the S10 LS Crew Cab the same.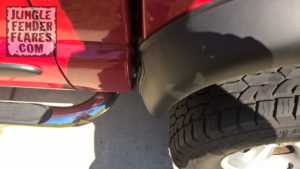 Get the full set of front and rear Chevy S10 Crew Cab Fender Flares in our online store here for only $270!
Thanks to Brandon for being the first to try fitting these Chevy S10 fender flares on his Crew Cab. Also thanks for doing such a great job customizing your wicked Chevrolet S10 Crew Cab ZR5 pick up. We always appreciate getting photos of awesome trucks with Jungle Fender Flares installed!
Don't forget, we offer fender flares for the 4 following S-Series variations:
(Click the model below to see the product page with more details)
[yop_poll id="3″]