5 Ways To Find a Qualified VW Mechanic
Volkswagen or VW for short is one of the most reputable car makers in the world. The German auto giant is known for manufacturing some of the finest vehicles in the world. The right VW mechanic gives you the best service that enhances the overall on-road performance of your car or truck. If you love your vehicle then you must find a specialist who can take care of your Volkswagen. However, there are several ways through which you find a qualified VW mechanic. In this article, we will talk about them. As VW is known to be an expensive car brand to maintain, finding the right mechanic is very important.

Search Online
This is the first thing you can do to reach one of the best mechanics for your Volkswagen car. The internet will help you to get the contacts of hundreds of mechanics and car repair shops. Now, you have to filter the list with factors like area, reputation, BBB ratings, etc. Remember, the mechanic must be specialized in repairing Volkswagen vehicles. Check what kind of work the mechanics have done previously, what they are currently working on, and have them show you the best price for the repairing package that you need.
Check Licenses
Volkswagen trains mechanics so that they become experts with the technicality and features of VW cars. If you know that the mechanic you have found is licensed by the Volkswagen company itself, you can be confident in allowing them to handle your car without hesitation. Remember, many VW's come with some exclusive features that only a qualified trained Volkswagen mechanic can troubleshoot properly. Your car is precious and you cannot let just anyone handle it. The more complex the issue is, the more it will cost to repair. And if an unqualified mechanic attempts to fix it, they can make matters worse causing further unnecessary damage and costly expenses. You need to check that the mechanic uses only genuine VW parts and accessories.
Check Tools and Parts
Car owners often notice a loss in the performance of their car after having maintenance or repairs done. This can happen due to the use of improper tools and parts. This is why you should check the tools and parts the mechanic is going to use in your car. The VW mechanic should use Volkswagon recommended tools and parts. But of course, you should also check whether the parts are truly needed and that they are fully compatible with your specific model. Diagnosing a Volkswagon issue correctly is critical and can typically only be performed accurately and efficiently using VW diagnostic equipment.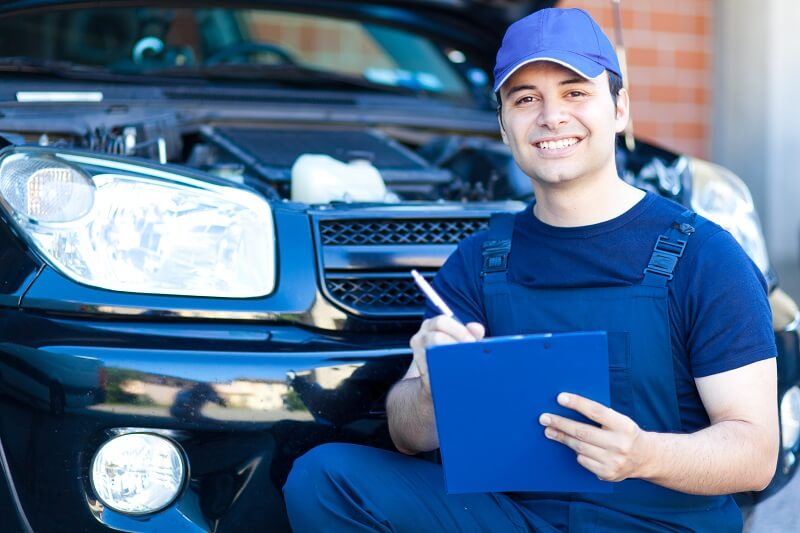 Quality of Work
Quality of work often depends on the experience of the mechanic. If the VW mechanic has spent more than 5 years in the field, you can likely rely on them. A well-trained and experienced mechanic inspects and repairs cars with tenderness while maintaining a good quality of work to deliver 100% satisfactory service. An average car mechanic can fix a small problem at a cheap service rate but if he or she is not familiar with VW's exclusive features, the mechanic can damage the car further.
Talk about Warranties
A warranty is something every car owner should expect after repairing a car from a reputable service center. If your vehicle still enjoys a manufacturer's warranty, you must take your car to a Volkswagon-authorized service center or mechanic. Your warranty can be void if you take your car to any unauthorized repair shops. However, if your car does not have any manufacturer's warranty, you can ask the repair shop about the kind of warranty it will provide.
Equipped with the knowledge above, you are sure to find the best VW mechanic to repair your Volkswagen car. Always be sure to check their license, experience, and reputation before you allow any mechanic to handle your vehicle.