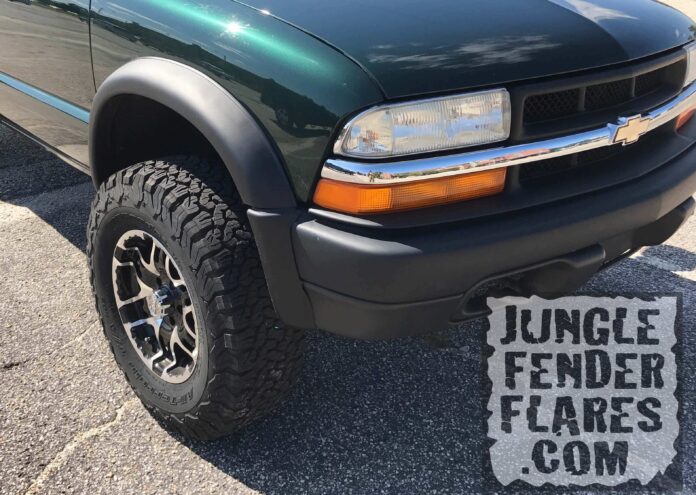 The 1994 – 2005 Chevrolet Blazer and S10 pick up is available with several different front bumpers. The submodel and year dictates what bumper it has. Our ZR2 front bumper mounted flares will only be a direct fit on some of these bumpers. These small flare pieces are also known as flarettes.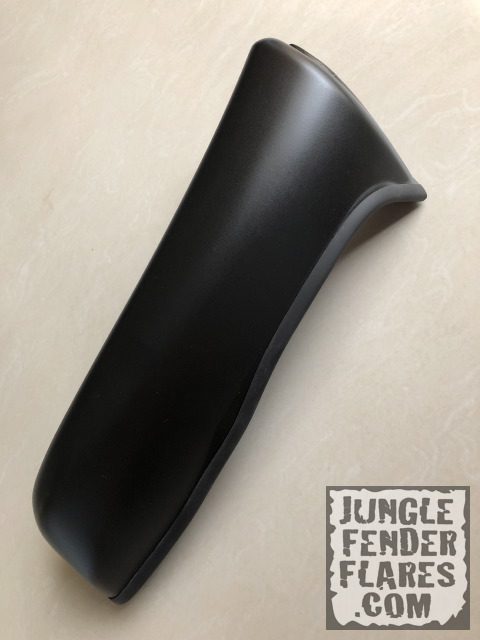 First of all, these flarettes are for the ZR2 bumper so will of course be a direct fit on ZR2 trucks. Some non-ZR2 Blazers and S10's have the same bumper as the ZR2 model so the flarettes will also fit in this case.
The OEM part number for the original ZR2 bumper fender flares is GM1269112.
But, some non-ZR2 trucks have a totally different front bumper. We've been told that you can modify the flarettes to fit this other bumper. We have not had the chance to try though. So we can not say what exactly you have to do or how easy it is.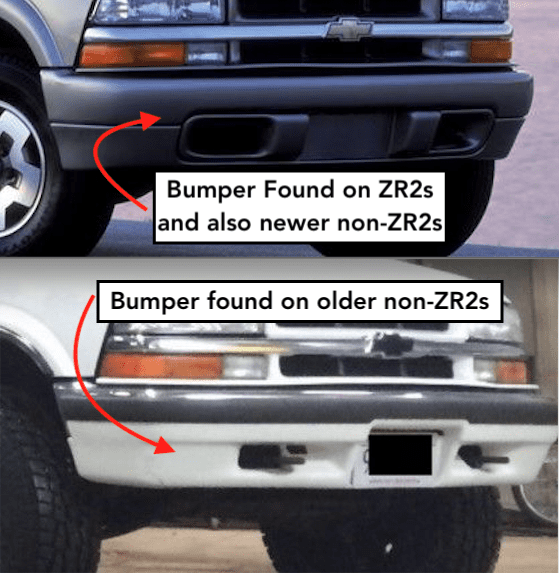 As you can see, the ZR2 bumper is split roughly 50-50 between the bumper itself and the valance below. The other bumper found on some non-ZR2 models has less upper area and more lower valance. The flarettes fit the 50-50 bumper shown in the upper photo but would need modification to fit the other bumper shown in the lower part of the photo above.
Have a Split 2 Piece Bumper?
Earlier S10 pick ups and Blazers have square standard headlights. The ZR2 style bumper on those trucks is split into 3 pieces across plus the valance. It is still 50-50 bumper-valance like the top truck though so the flarettes will also fit it.
Add Flarettes To Your Order:
When buying any set of S-Series fender flares from our online store, you can add these flarettes. By clicking "Set of 6" you are adding these 2 bumper-mounted flares for an extra $50. There is no extra shipping expense added. If you buy them on their own, the price is $75 including shipping. If you don't see the Set of 6 option available, please contact us. Let us know what exact S-Series model you have and we will send you a link to the right fender flares including the flarettes.