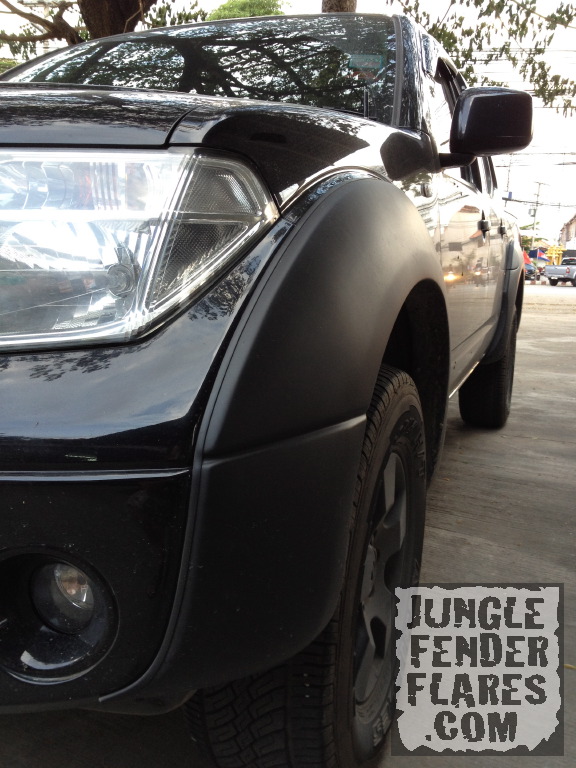 New Nissan Frontier & Pathfinder Fender Flares!
Update: We are not going ahead with the designs below. Instead, we will soon have even bigger smooth style fender flares for the 2005+ Navara aka Frontier 2 door and 4 door models!
For more recent Nissan Fender Flares Updates: See Here
Jungle Fender Flares is currently working on fender flares for two Nissan models, one current and one a little less than current! The first that we should hopefully have available within the next month will be late model 2005+ Nissan Frontier Fender Flares. We are still working out the details, but we should be able to get a hold of old school 1990 – 1995 (WD21) Nissan Pathfinder (aka Terrano) Fender Flares. I am just putting the word out there in advance in case you are currently searching tirelessly for Pathfinder or Frontier fender flares, as this just may be your solution. See below a sneak peak of the Nissan Frontier fender flares that we may be getting our hands on possibly in two different styles! For the larger model, we will likely have them available only in solid black, not two-tone like in the photo! Let us know what you think and we'll post some more details about these Frontier and Pathfinder/Terrano fender flares as we get them.