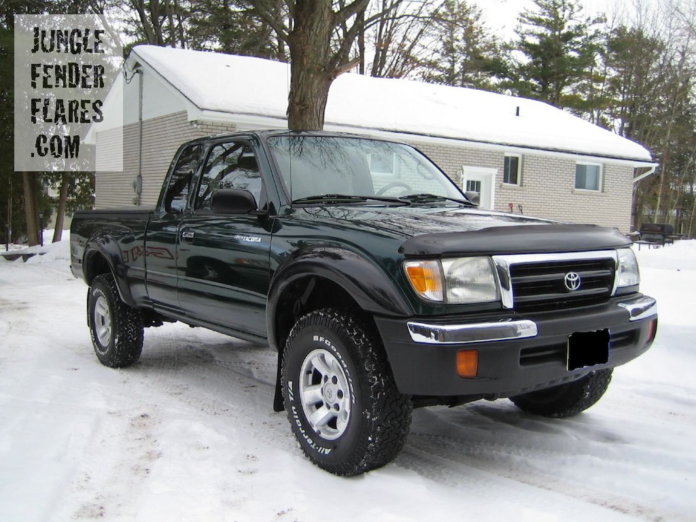 95-04 Tacoma Fender Flares are Back and Better!
We have introduced a heavy duty fiberglass version of our fender flares to fit the 95-04 Toyota Tacoma. This heavy duty model is seriously tough and will take some real offroad abuse. These are much stronger than anything available made from ABS plastic. These look just the same as the ABS version that we previously sold, and they still provide approximately 2.5 inches of extra tire coverage. In other words, they stick out about 2.5 inches from the body of the truck. This set includes all 4 Tacoma wheel flares and rubber edge trim for just $250. Pay less but get more! We recommend painting these as the matte finish can get rub marks during shipping. This set does not include any installation hardware. If you have any rust on your Toyota Tacoma within about 6 inches of the wheel well openings, than these wheel flares will hide it nicely.
Have a look through the pages in our Fender Flare Gallery to see how they look installed on many of our happy customers awesome 4×4 trucks.
Please contact us if you have any questions about these Toyota Tacoma fender flares.
To purchase these, please use our online store.