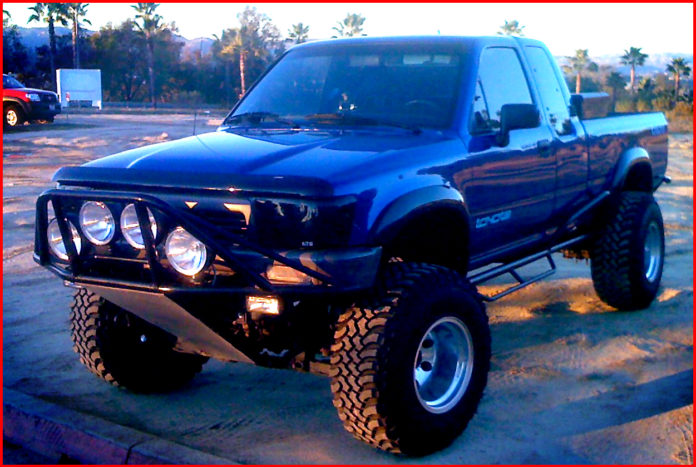 89-95 Toyota Pick Up Fender Flares aka mk3 Hilux Fender Flares
We now have fender flares back in stock for the 89-95 Toyota Pick Up 4×4, also known as the 89-97 Toyota Hilux MK3. These are made from ABS, (and also known as 'wheel arch extensions) and still look the same as the previous fender flares we offered for this Toyota. The only difference is that these have been upgraded with an automotive grade glossy black paint that looks awesome! Better yet, the full set of 4 fender flares, trim and hardware will still be only $250! That is a great deal especially considering that these already come with a professional paint job.
We offer worldwide shipping. To get a reasonable shipping quote without registering an account, just add this item to your cart in our online store, then select your country. Shipping this item usually costs $50 to most countries including the US, Canada, UK, Norway, Finland, Italy, France and the rest of Europe. Shipping to Australia is only $40! Please feel free to contact us if you have any further questions about these awesome Toyota wheel flares.
Please visit our online store to make a purchase or to get a shipping quote by clicking the model that you are interested in below:
89-95 Toyota Pick Up Fender Flares
89-97 Toyota Hilux mk3 Wheel Arch Extensions
Click the following if you are looking to extend your fenders or wheel arches on a newer Toyota Hilux.