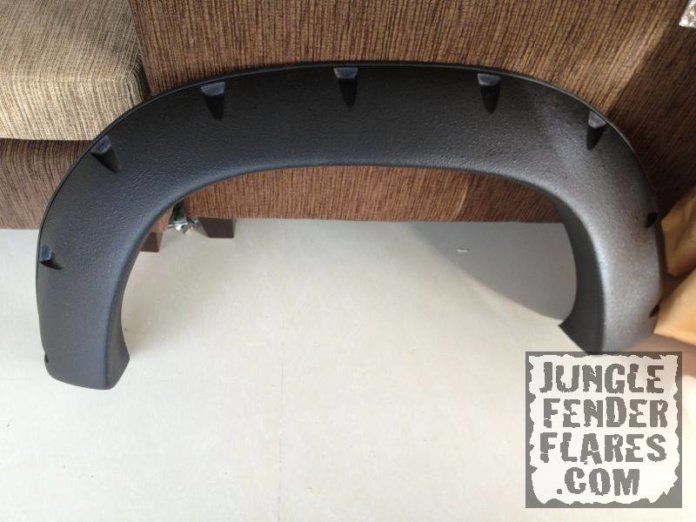 Spending a little extra money to buy fender flares may save you a lot more down the road! There is nothing more wonderful than having a beautiful truck and the time and ability to take it out and truly enjoy the experience of driving it. On the other hand, there is nothing more frustrating than being in this same situation and realizing that as you were driving, your tires have not only flung dirt and mud all over the exterior of your vehicle, but also rocks and debris that causes costly damage to the paint.
As aggravating as having your tires do this may be, the truth
is that you do have options to help keep this from happening. Fender flares are wheel flares designed to give your off-road vehicle a wider fender than what you would have received from the factory. The problem arises when off road enthusiasts add in tires and wheel accessories that are larger than what is designed to match the body of the truck. The tires then extend beyond the stock fenders, which not only will cause the tire to propel unwanted dirt from the road, in many states it is also not legal. Fender Flares combat this. They give your truck an amazing completed look. They also extend further over the wide tires and protect the body of your truck from potential damage. In addition to this, they can give your older truck a new more contemporary look and feel.
Another added benefit is the ability fender flares have to cover damage that may have already occurred to the body. Body repairs to rust or damage can often be a costly experience and fender flares can be a far more cost effective solution. Some styles can even help your truck be more aerodynamic, reducing the wind resistance you may experience when driving at higher speeds.
The most important thing to remember is that fender flares are designed to help your truck adapt to other truck accessories in a natural looking way. They can not only look very appealing, but also be a life saver against the harsh rocks and dirt of the road. Destroying a beautiful paint job can be easily avoided with simply making your truck look complete with fender flares.