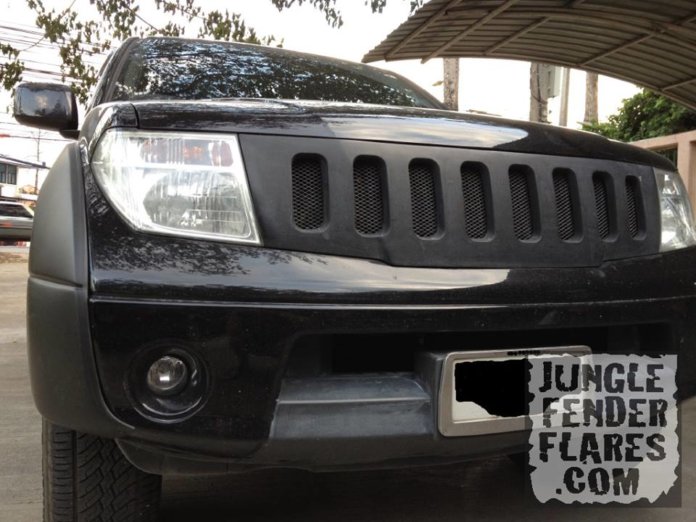 Several New Nissan Fender Flare Models
We are now offering fender flares for Nissan 4×4 trucks all the way from the 1997 Nissan D22 to the 2 door and 4 door 2005+ Nissan Frontier aka Navara.
We currently already have professionally painted ABS Nissan D22 Frontier/Navara fender flares in stock and on promotion! This is a 6 piece set of painted fender flares including rubber edge trim and installation hardware for only $260. What a bargain! I don't want to sound like one of those infomercials but it does get even better! If you can send us good quality photos of your Nissan 4×4 with Jungle Fender Flares installed within a month of receiving them, than we will issue you a $20 refund! (Update: We are still looking for photos of these D22 flares installed) We would also like to get some feedback about the installation and as much detail about your truck as possible to use on our website. Find these Nissan D22 Frontier aka Navara Fender Flares in our online store here.
We now have 2005+ Nissan Navara/Frontier fender flares also! Available for both bed configurations:
Short Bed Navara Fender Flares
Long Bed Navara Fender Flares
These will provide about 2 inches of extra tire coverage, meaning they will stick out about 2 inches from the stock fender. Please let us know if yo are more interested in the 2 door or 4 door model so we can prioritize production. We will also be offering the same promotion for this model as above. We always have good prices, but this deal just got better! Hurry up and get your Nissan Fender Flares soon before the promotion ends.
There are more details yet to come about all models. Here is a sneak peak of the 2005+ Nissan Frontier Navara Fender Flares: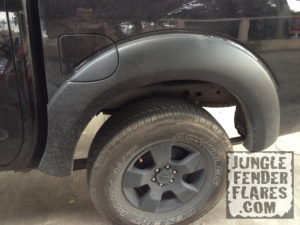 See more photos of them installed below and let us know via the contact form if anyone has interest in the aftermarket grill pictured.